We accept outside prescriptions.
Please contact us for an appointment for all of your eyewear needs. We have procedures in place to keep you safe. 
We look forward to seeing you.
Mermaid Vision
Mermaid Vision in Lunenburg has been offering quality eyewear paired with excellent service since 2009. Here you will find your favourite brands but also you will find something different that you can't find anywhere else. Mermaid Vision offers some the most advanced technology in the industry. With quality products and a caring team, selecting eyeglasses is an enjoyable experience.
Mermaid Vision is operated by three local opticians: Tanya MacPhee, Jodi Oickle and Allison Cahoon.  All three enjoy helping people select a frame that not only fits well, but also looks fabulous.
We accept outside prescriptions. Let Tanya, Jodi and Allison help you choose from the wide selection of lens, tint and treatment combinations that are available today. No matter what your needs are, we can help you find frames that help you look your best. Choosing eyewear at Mermaid Vision in Lunenburg is a fun experience with great customer service!
A big part of our success is due to the help from our technical support staff, Nikki Selig and Tanya Wentzell-Knickle.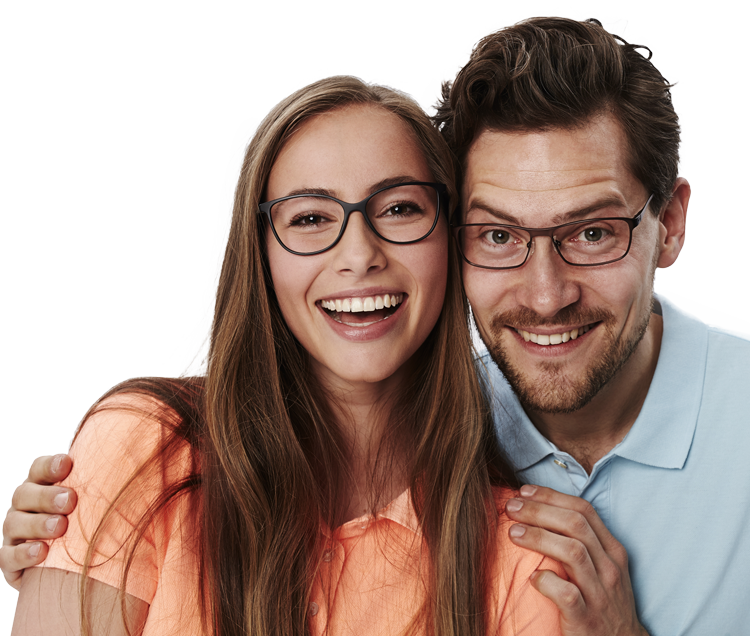 Tanya MacPhee, D.O., C.C.L.F.
Tanya MacPhee, director of Mermaid Vision, became a licensed optician in 2003 and a licensed contact lens fitter in 2007. She also serves as a director for the Nova Scotia College of Dispensing Opticians and the National Alliance of Canadian Optician Regulators. Tanya is able to offer eyeglass and contact lens services in both English and French. Tanya is passionate about the technical details behind optics and advanced lens technology.
Tanya has lived in Nova Scotia her whole life. She was raised in Hants County but has lived in Lunenburg County for the past 20 years. In her spare time, you can find her fly fishing, hiking or back country camping. She is a volunteer for the fishing research program at Kejimikujik National Park. Tanya lives near Bridgewater with her chocolate lab named Rosie.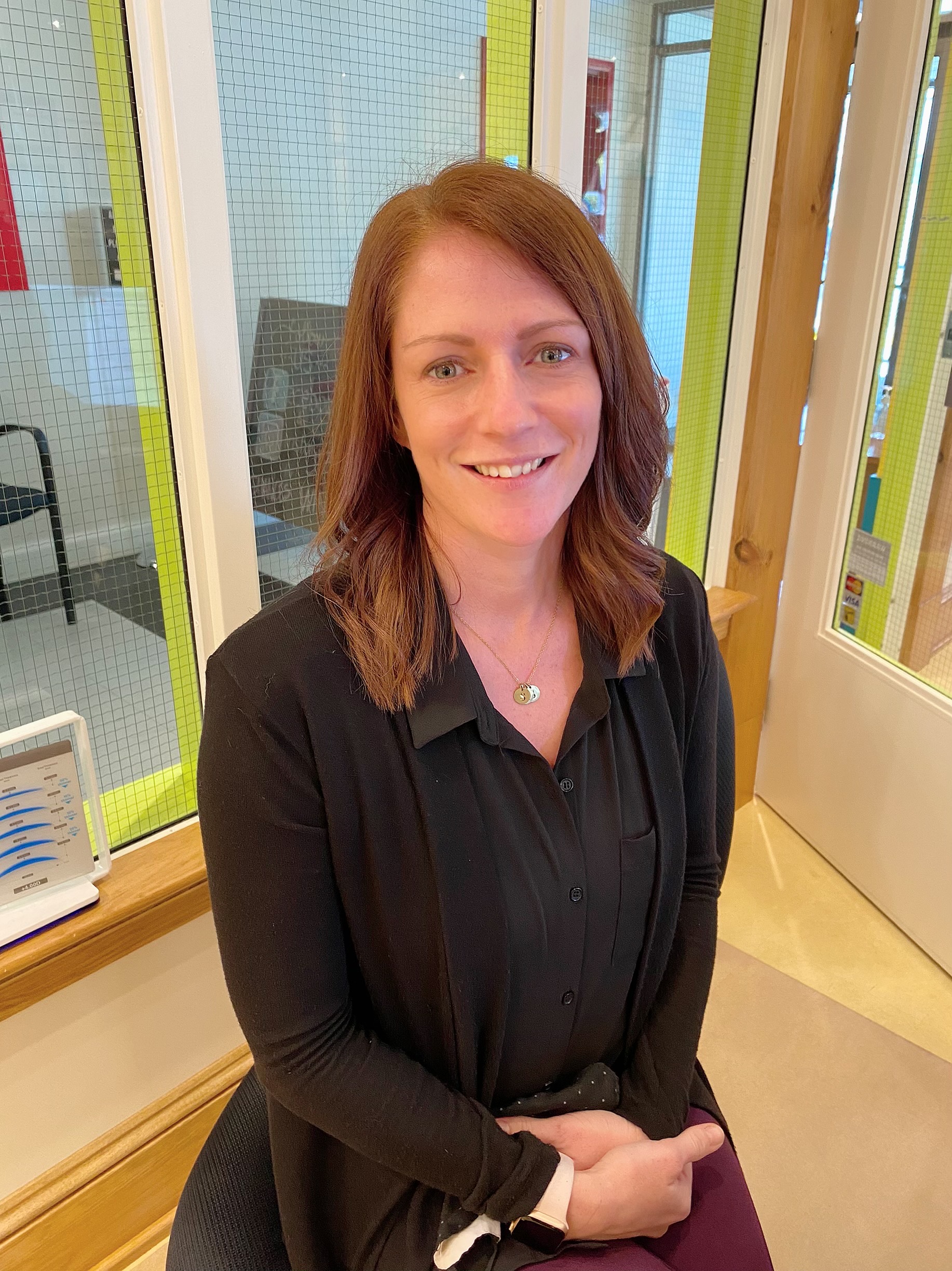 Allison Cahoon, D.O.
Allison Cahoon became a licensed optician in 2008 but has worked in the optical industry since 2006.  In addition, she has extensive experience in sales and customer service. 
Allison is passionate about eyewear…..everything from the technical details to finding the perfect frame.  
Allison moved to Lunenburg County from Cole Harbour 17 years ago to start a life with her husband.   They have since added 3 children and two pups to the family. In her spare time, you can find her camping, cooking or enjoying time with family.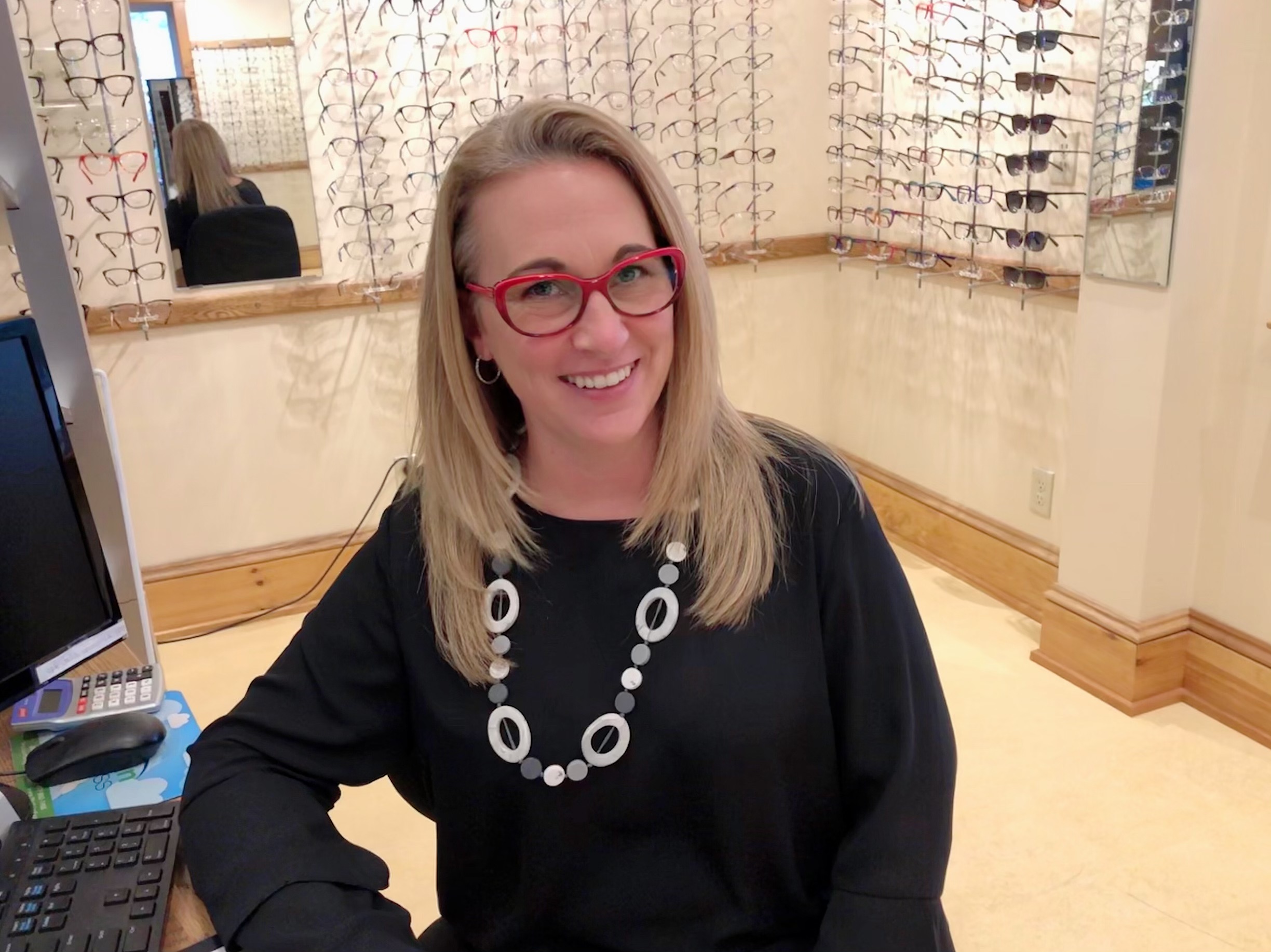 Jodi Oickle, D.O.
Jodi is a licensed optician and brings 18 years experience in the optical industry.  She has performed various roles, including preliminary testing, dispensing eyewear and has spent plenty of time working in an optical edging lab.  This wide range of training means that Jodi has a vast understanding of optics and eyewear.
In 2006, Jodi completed the Canadian Certified Optometric Assistant program by the Canadian Association of Optometrists and is a member of the Optician Association of Canada. Jodi has the technical skills but her true passion is customer service!  She is always eager to help with a friendly smile!
Jodi has lived in Bridgewater her entire life.  She enjoys the short and beautiful commute to Lunenburg each day.  In her spare time, Jodi likes to be outdoors.  Hiking, snowshoeing, paddling and downhill skiing just about sums it up!  Jodi lives with her husband, girls and their Bull Mastiff named Ellie.
CONTACT INFORMATION
26 Duke Street
Lunenburg, Nova Scotia
B0J 2C0
902-634-4404
OPENING HOURS – BY APPOINTMENT PLEASE
DUE TO COVID, HOURS ARE SUBJECT TO CHANGE.  PLEASE CALL AHEAD AND BOOK AN APPOINTMENT.
Monday : 9:00am – 5:00pm
Tuesday : 9:00am – 5:00pm
Wednesday : 9:00am – 7:00pm
Thursday : 9:00am – 5:00pm
Friday : 9:00am – 4:00pm
Saturday : CLOSED
Sunday : CLOSED